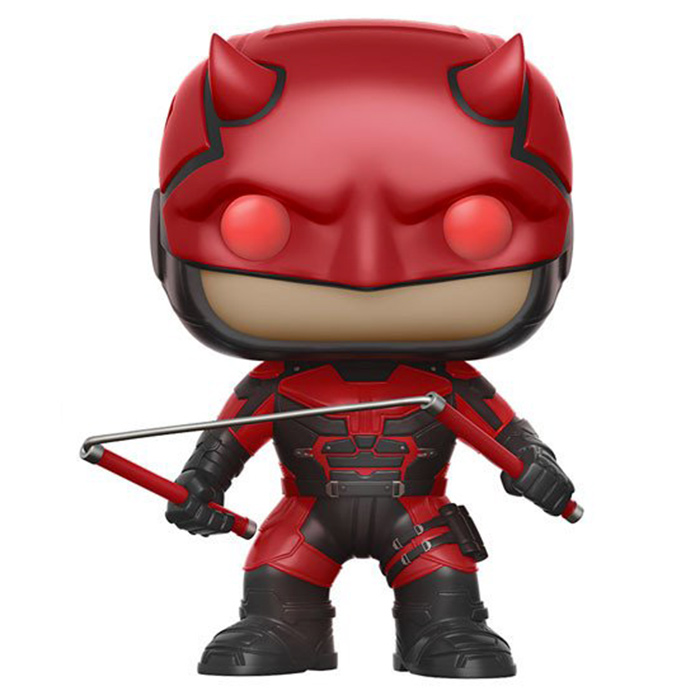 Figurine Daredevil with helmet (Daredevil)
La figurine Funko Pop Daredevil with helmet (Daredevil) vous intéresse ?

Vérifier la disponibilité sur

Le diable de Hell's Kitchen
Daredevil, de son vrai nom Matt Murdock est le héros de la série Marvel/Netflix du même nom. Devenu aveugle suite à un accident lorsqu'il était enfant, Matt, avec l'aide d'un mystérieux guide, est parvenu à développer ses autres sens de manière surnaturelle. Devenu adulte, Matt est devenu avocat et a ouvert un petit cabinet avec son meilleur ami dans le quartier de Hell's Kitchen à New York. Voyant la violence qui règne dans son quartier, Matt décide un jour de mettre à profit ses sens surdéveloppés et ses techniques de combat pour devenir un justicier masqué. Après être parvenu à envoyer le terrible Wilson Fisk en prison en fin de saison 1, il va devoir affronter de nouveaux ennemis bien plus dangereux et aux pouvoirs surnaturels en saison 2. Il verra aussi ressurgir une figure du passé, Elektra, formée elle aussi au combat par le même mystérieux guide que Matt. Cela va alors devenir de plus en plus compliqué pour Matt d'allier sa vie d'avocat avec son identité secrète et son étrange passé.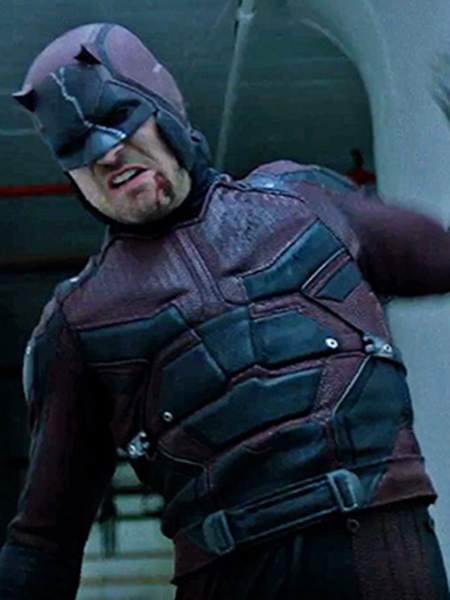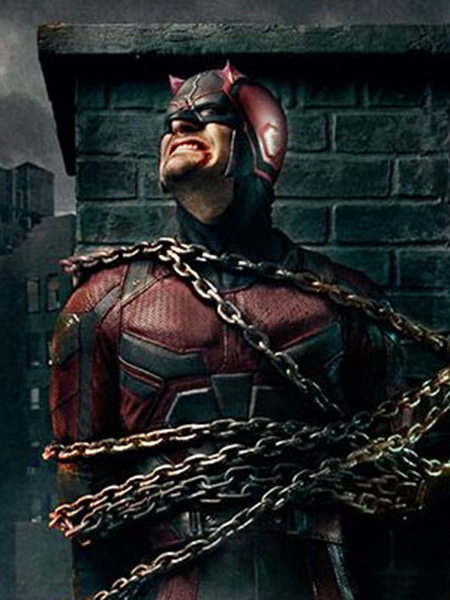 Un Daredevil encore plus sombre
Cette figurine représente Daredevil durant la saison deux et on peut donc noter quelques changements par rapport à sa tenue de la saison 1. Sa tenue rouge et noire semble être la même si ce n'est que le rouge est maintenant un peu plus sombre, ce qui correspond bien au ton de la série. On retrouve toujours les nombreux détails de sangles et d'éléments de protection au niveau du torse ou des cuisses. Comme sur sa première figurine, il tient des sortes de nunchakus, cette fois ci reliés par une chaine. La différence la plus notable est au niveau du visage. Son masque couvre tout le haut de son visage mais on reconnait maintenant bien plus nettement un diable. Il épouse plus nettement les formes de son visage en insistant sur les arcades sourcilières pour lui donner un air méchant et ses cornes sont bien plus visibles.