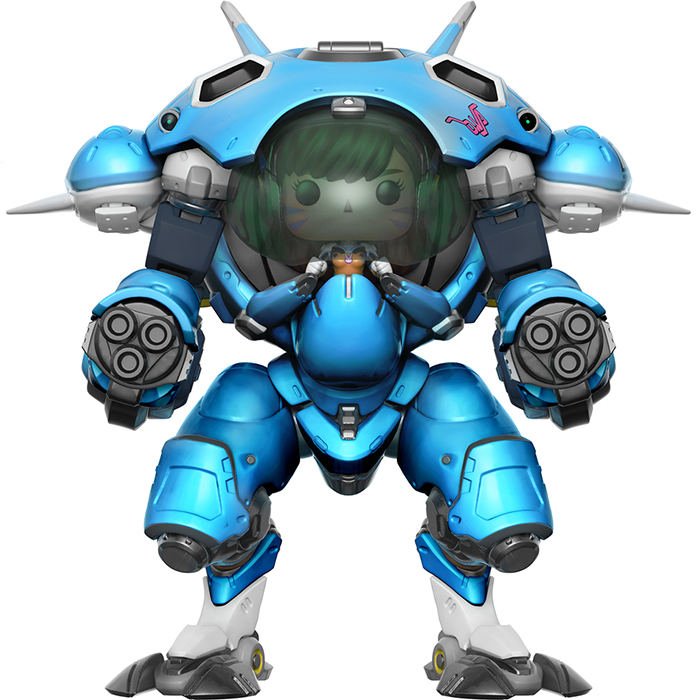 Figurine D.Va with Meka blueberry (Overwatch)
La figurine Funko Pop D.Va with Meka blueberry (Overwatch) vous intéresse ?

Vérifier la disponibilité sur

Les jeux vidéo au service du pays
D.Va est un des nombreux personnages jouables dans le jeu futuriste des studios Blizzard : Overwatch. D.Va était une joueuse de jeux vidéo professionnelle jusqu'au jour à l'armée a fait appel à elle. En effet, des monstres sortis de l'océan avaient commencé à attaquer la population et les Mekas contrôlés à distance envoyés par l'armée ne parvenaient à les détruire, les monstres semblant prévoir chacun de leurs mouvements. Ils eurent alors l'idée de mettre à leur bord de vrais pilotes humains qui sauraient mieux improviser. Et qui de mieux qu'une joueuse professionnelle. D.Va accepta immédiatement de mettre sa lucrative carrière de côté pour servir son pays. Dans le jeu, D.Va se sert bien sûr de son Meka pour combattre.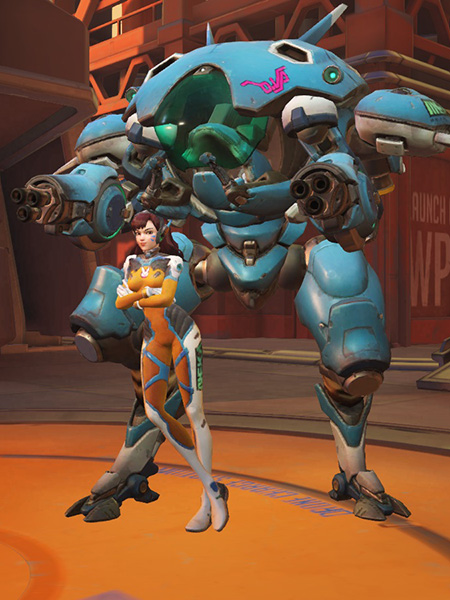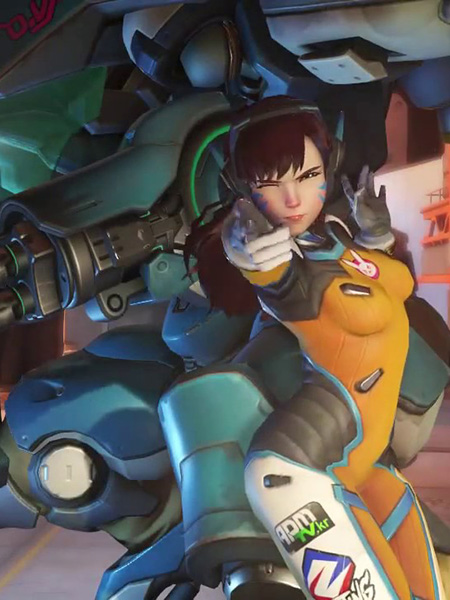 D.Va en version blueberry
Pour cette figurine exclusive aux magasins Walmart, Funko a décidé de représenter ce fameux duo avec son skin blueberry. Comme les autres versions de ce duo, le Meka est une figurine super sized de 15 cm et D.Va est une petite figurine pouvant être posée à côté ou dans le cockpit du Meka. Le Meka est donc est un robot bleu métallisé à la forme vaguement humanoïde dont les bras se terminent par des canons sans tête et dont le torse est vide pour accueillir un pilote. D.Va porte elle toujours une combinaison moulante orange et blanche avec quelques détails bleus ainsi qu'un casque sur les oreilles lui permettant de communiquer avec l'extérieur.