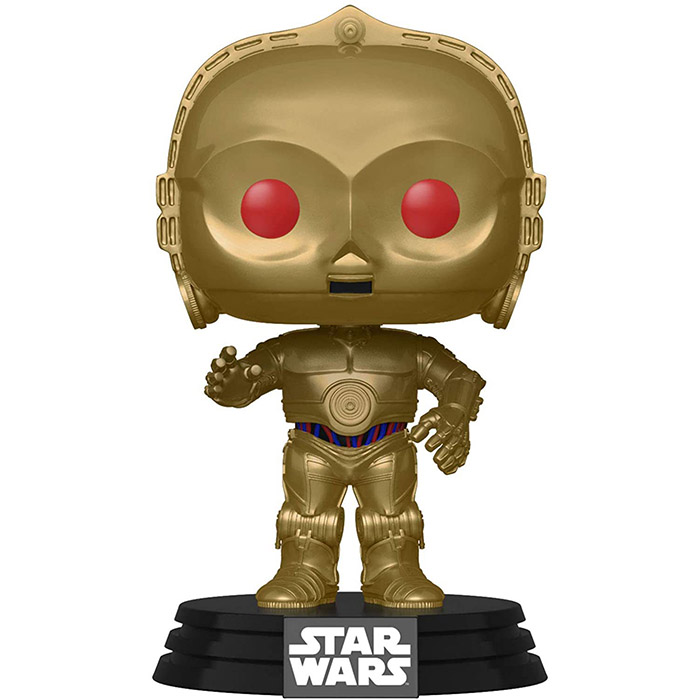 Figurine C3-PO with red eyes (Star Wars)
La figurine Funko Pop C3-PO with red eyes (Star Wars) vous intéresse ?

Vérifier la disponibilité sur

Des aventures pas prévues
C3-PO est un des deux membres du duo de petits robots de la trilogie originelle Star Wars. Alors que R2-D2 est un robot copilote, C3-P0 est un robot de protocole, très poli, qui n'est pas censé s'embarquer dans des aventures et n'est pas préparé pour l'action. Pourtant, quand la princesse Leia est capturée par Darth Vader, elle confie un message de SOS aux deux compères afin qu'ils trouvent Obi Wan Kenobi. Ils vont être récupérés par Luke Skywalker alors qu'ils étaient sur le point d'être démontés par un marchand qui les avait récupérés. Ceux-ci s'embarquent alors tous les deux avec les deux hommes sur le vaisseau de Han Solo pour partir à l'aide de la princess et plus tard vont rejoindre l'alliance rebelle. C3-PO est un robot très poli et toujours très inquiet mais qui va pourtant se montrer très courageux quand cela est nécessaire.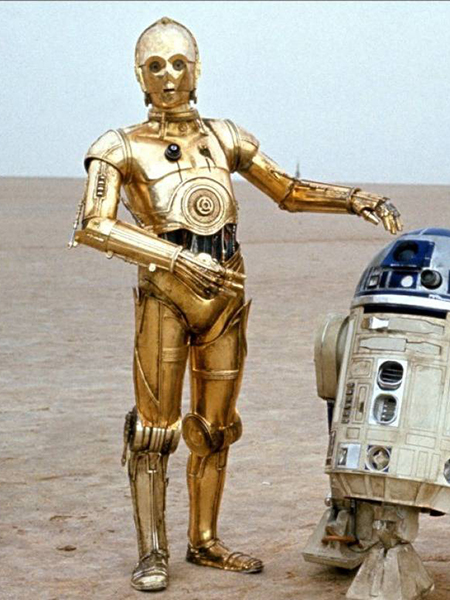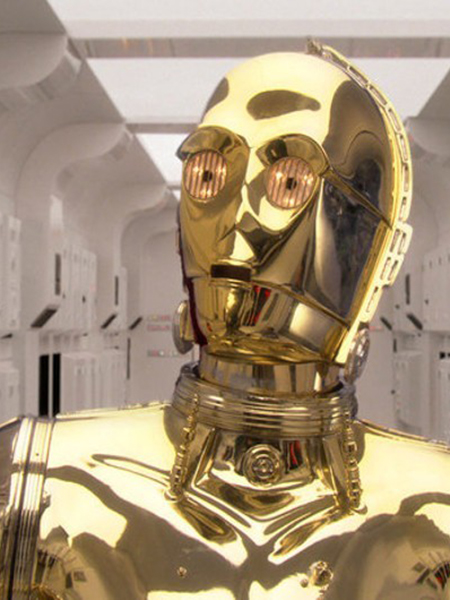 Un robot inquiet
Pour cette nouvelle version du petit robot, Funko l'a représenté avec un air paniqué et ses yeux rouges. On retrouve sinon son allure entièrement dorée et humanoïde. Les détails de son armature métallique sont particulièrement bien représentés et on peut même voir les nombreux fils visibles au niveau de l'ouverture vers son ventre. Ses deux bras sont levés pour ajouter à son expression paniquée et enfin, on retrouve son visage et les détails de sa tête eux aussi très bien représentés.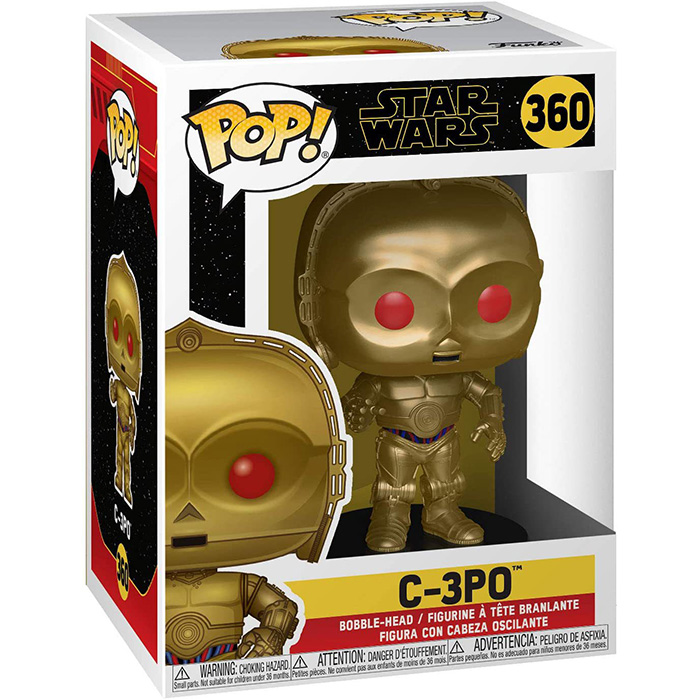 La figurine Funko Pop C3-PO with red eyes (Star Wars) vous intéresse ?

Vérifier la disponibilité sur

Trouvable également ici :

17.90 €
Voir l'offre