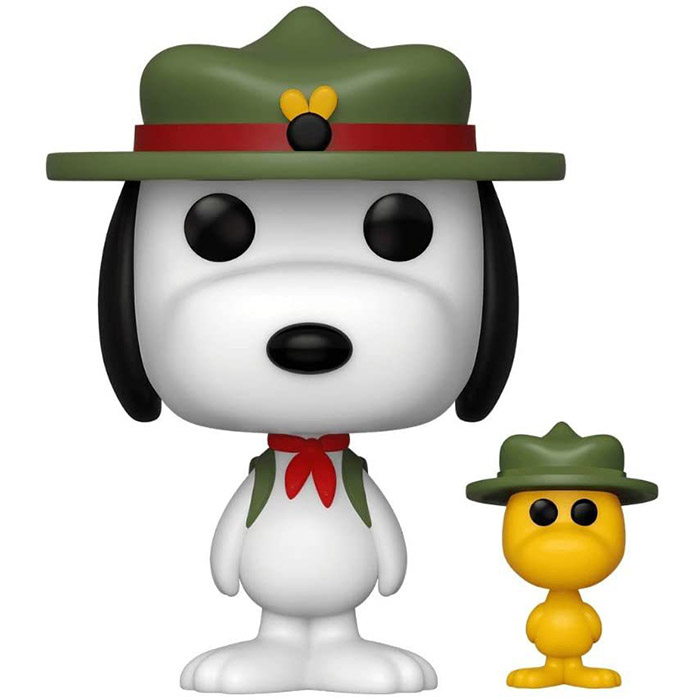 Figurine Beagle Scout Snoopy with Woodstock (Peanuts)
La figurine Funko Pop Beagle Scout Snoopy with Woodstock (Peanuts) vous intéresse ?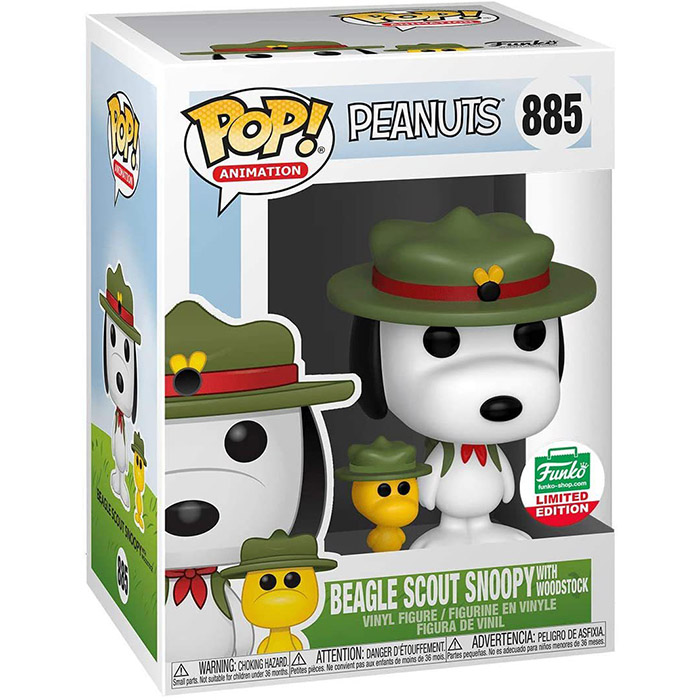 Vérifier la disponibilité sur

Un grand chef scout
Snoopy est un petit chien de race beagle et l'un des personnages le plus populaire du comic strip Peanuts. Ce comic strip fut créé à la fin des années par Charles Schultz avec comme héros un petit garçon du nom de Charlie Brown. Snoopy est son chien un peu étrange, un peu paresseux et prompts aux réflexions philosophiques. Dans un strip de 1974, Snoopy est déguisé en Scout. Le personnage reviendra souvent guidant sa petite troupe d'oiseaux jaunes (dont Woodstock) dans différentes sorties de scouts. Beagle scout est bien sûr un jeu de mot avec eagle scout, le rang le plus élevé chez les scouts.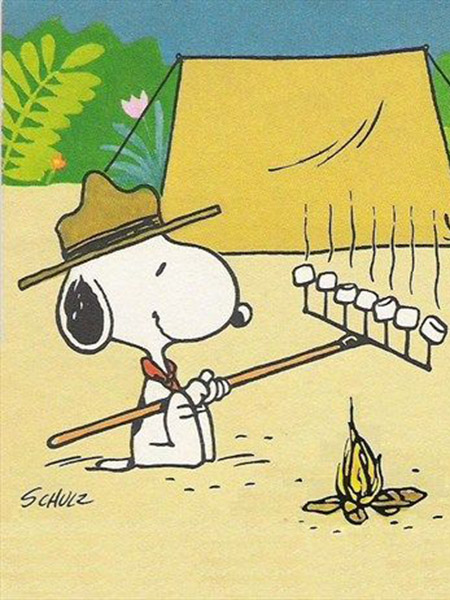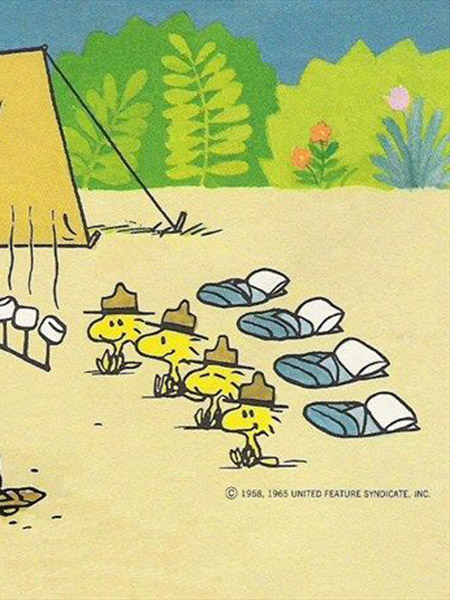 Un adorable scout
Snoopy est donc ici représenté avec sa tenue de scout. Il se tient debout sur ses pattes arrières et porte un petit foulard rouge, un sac à dos et un chapeau vert avec un petit insigne noir et jaune. Il a bien sûr ses fameuses petites oreilles noires et son nez noir. Woodstock est lui un petit oiseau jaune avec un petit chapeau vert plus simple.